Fender Mustang Amp Review
The fender mustang amp reviews as it relates to the genre of reggae is in short supply. The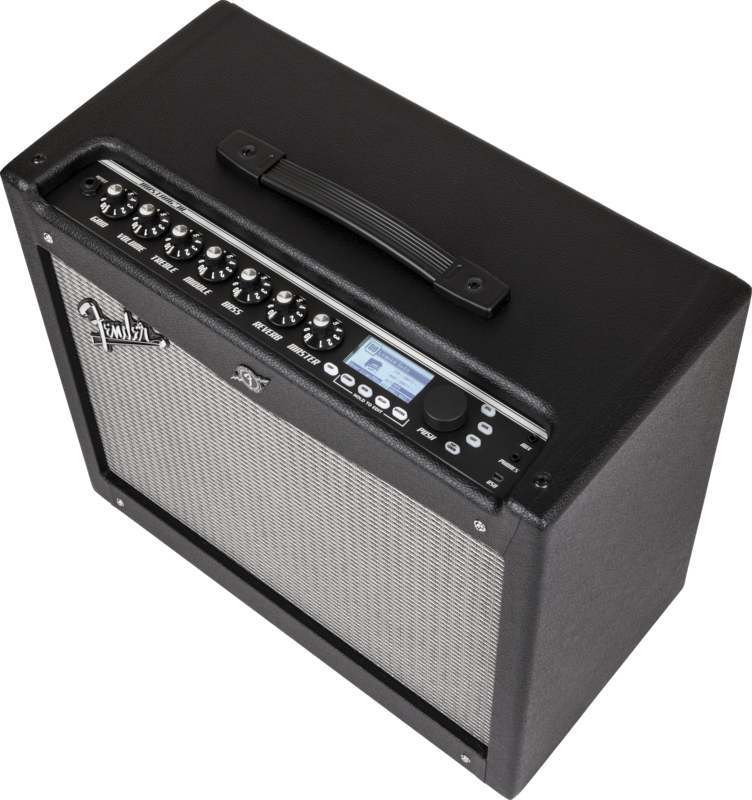 reason for this is simply because reggae is not the most popular genre around (not to us of course, ha ha!). So I have taken it on myself to write this short, but needed review of the fender mustang amp for the reggae guitar enthusiast.
The fender mustangs for what they give you are very cheap guitar amps and this is why so many beginners, semi-pros and even professional guitarists are using them. In fact, I am now starting to see a few reggae guitarists using them on stage and I suspect that as the technology improves they are going to become more and popular.
Why are reggae guitarists using them?
Like I said before the fender mustang amps won't break the bank therefore, most guitarists can afford one of the models. Furthermore, there are a plethora of sounds at your finger tips ready to be dialled in and believe it or not they are not bad at all for reggae, especially the clean sound. They take pedals very well too, although with the many on board effects, I doubt you will be needing them.
Also, the mustangs are very light and if you are like me, who just simply gets tired of lugging around heavy guitar amps, these are a God sent. They are fairly reliable amps, at least the latest versions are. If you go to various guitar forums online, you can still find post about some noise issues the earlier fender mustang amps had. I believe fender has now resolved the issue. Even so, stay away from version 1 (V1).
Which Fender mustang amp is the best?
Hands down I would go for the mustang lll 100 watts. At 100 watts you get an amp that is extremely easy to carry around and it is very loud! RMS loud! You may not need all that volume though, if you are going to the house mixer.
The mustang models below 100 watts to me are for practicing at home. I know many people still buy the 100 watt version just to practice at home. To me that makes sense and it's a good investment. When you need the volume it will be there.
Some guitarist will not touch the fender mustang amps mainly because they are digital, while others love them. For me though I will play through any amp as long as I can get a decent sound out of it, and don't forget that sound is subjective. So yes I highly recommend the 100 watt model.
What fender mustang amp models and settings should I use for reggae?
I would go for the fender twin reverb model. Why? There are two main amps in reggae, period. The Roland JC 120 and the fender twin reverb. The Twin reverb has a very nice clean sound that is ideal for reggae music and the mustang model although not a faithful recreation does a very good job.
For lead guitar sound I would go for the supersonic model. When dialled in correctly it gives a very nice lead guitar tone. You can also add the built in compressor to keep things nice and tidy. Of course you could drive the hell out of the twin reverb model, but why do that when the supersonic model is designed for that.
Reggae amp settings
The reggae amp settings I use for my clean reggae guitar sound are given below.
Volume – 6
Drive – 4/5,
Treble – 6
Mids – 5
Bass – 0/2
Presence – 6
To make my life when on stage easy, I generally keep the same settings for lead tone, but increase the drive to about 8 and turn up my guitar volume. Remember that everyone hears sound in their own unique way, so you may have to adjust the settings to suit your ears and environment. My bass setting is always low, simply because I find most amps too bass heavy for reggae.
The fender mustang amp footswitch
The addition of the footswitch to the fender mustang amp is a must have if you are going to be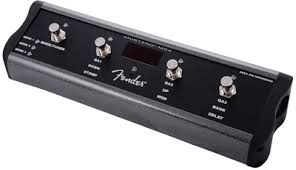 gigging out. It can be used as a tuner which in my opinion could be a little better but it's not too bad. Obviously the main selling point of the footswitch is the fact that you can set up the guitar sounds on the mustang before the gig and have them foot 'switchable' when playing, very, very convenient indeed.
Now as versatile as the footswitch is, it can't be all things to all people. To take further advantage of the fender mustang offerings you will need the fender Exp-1 expression pedal to go with the footswitch and then you will be in reggae paradise. It allows you to trigger the wah, volume and other effects. Keep in mind though that only one effect can be triggered at any given time.
Well listen, I hope you enjoyed this fender mustang amp review; they are nice amps for reggae and they won't break the bank. So if you are in the market for an amp, try the fender mustang. Peace and love! For more fender mustang amp review and other reggae amps.
Do leave a comment below